Raspberries have a very special place in my heart. More specifically, a Grandma-Betty's-raspberry-patch-shaped place. As a little girl - who am I kidding, we did it well into our older years too - my sister and I would spend mornings, afternoons, and evenings handpicking raspberries from the patch atop the house in Rush City.
I strongly believe my love of the kitchen came from this angel. How could it not? She was the queen of homemade everything and everything she made was incredible, even if it did contain an unnatural amount of butter. She was known in town for her exceptional culinary creations - even if the recipe simply came "from the back of the package." In fact, it's been said that her recipe books often contained things like "Spaghetti and Meat Sauce for 500." She was a gem, that Betty.
In researching weekend activities in the Innsbruck area, I stumbled across a farm in a not-so-far-away town that allows you to "pick your own" berries. Without much any room for discussion, I knew that's exactly how we'd be spending our Saturday afternoon.
We weighed in at nearly two and a half kilos of raspberries, with promises of raspberry-everything in our future, from oatmeal and smoothies to cobbler and jam. I'm not complaining.
I couldn't help but feel nostalgic. I had a deep longing to walk down the hill, present my pickings to my beautiful, perpetually-aproned grandmother, and entrust her to make many jars of perfectly sweet, tart raspberry jam for me to take home with me.
Here's to you, Grandma Betty, and may you be watching over me as I make my first solo attempt at homemade jam this week!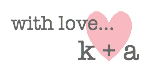 <a href="http://www.bloglovin.com/blog/5106083/?claim=cufuxfhkczc">Follow my blog with Bloglovin</a>